Become a Professional Pilot in
Europe
How To Become a Professional Pilot
in Europe
Step 1: Attain Private Pilot License (PPL)
The first step in your aviation career will be to earn your EASA Private Pilot License (PPL). During this initial flight training, students will learn all the fundamentals of aviation and acquire the essential skills to fly an aircraft. With the Private Pilot License, pilots will be able to fly a Single Engine Piston Land (SEP Land) for their pleasure. You will also be able to carry passengers anywhere in Europe. Students can now finish their entire theoretical training and examinations online before beginning the flight training.
Step 2: Attain Air Transport Pilot License Theory Certificate (ATPL)
Once you've earned your Private Pilot License, it's time to expand your knowledge by studying the 14 theoretical subjects of the EASA Air Transport Pilot License (ATPL). The European Air Safety Agency (EASA) requires you to have superior and precise knowledge of aviation to be able to become an Airline Pilot. While you complete your theoretical training, you have the opportunity to simultaneously start your flight training as well.
During the ATPL training, pilots continue flying either alone or with friends and relatives. You will need a minimum of 100 hours of flight as Pilot In Command (PIC) to be eligible for the Commercial Pilot license skill test. Time Building allows pilots to gain experience and build hours which are requirements to further their aviation career.
Pilots need to earn Night Rating (NR) to be able to fly at night under Visual Flight Rules (VFR) anywhere in Europe.
Step 5: Get Instrument Rating
Once you're a holder of a PPL (A) license, you have good ATPL (A) theoretical knowledge and you feel confident on board, you can start your Instrument Rating. IR(A) is a qualification that allows pilots to fly under Instrument Flight Rules(IFR), which means under low visibility and cloudy conditions. It is a great extension to PPL for those who still like to fly as a Hobby or for Business trips no matter the weather conditions. Instrument rating was previously called "safety rating".
Step 6: Attain Commercial Pilot License
It's time to be able to earn money with all these ratings and to accomplish this you need to earn your Commercial Pilot License (CPL). This is a license and not a rating. You were previously a Private Pilot and you are now joining the team of Professional Pilots. You will be eligible to be hired for your piloting skills and make a career out of your passion. Your PPL license will be replaced by a CPL license with all the ratings gathered.
Step 7: Get Multi-Engine Piston Rating
The next step of your flight training will be to earn the Multi-Engine Piston (MEP), which is required by most airlines before hiring. This rating will allow pilots to fly an airplane with more than two engines. Pilots will start to fly bigger, faster, and further.
Step 8: Get Multi-Crew Certificate and Jet Orientation Course
The last step of this training will be to earn a Multi-Crew Certificate (MCC) and proceed for a Jet Orientation Course (JOC) if you wish to fly any kind of Jet airplane. This training will allow you to fly under Multi-Crew operations, identify your respective tasks and responsibilities as a flight crew, and understand the general philosophy of Multi-Crew Operations. The Jet Orientation Course will provide you with the basic skills to fly a Jet airplane and highlight the differences between all previous airplanes that you flew and this new high-performance air.
Step 9: Start your career!
Welcome to Commercial Aviation! You are now a fully qualified Airline Pilot ready to find your first pilot job.
Find out the first steps to becoming a Pilot
Basic Requirements for Enrollment
Students can start their PPL training from the age of 16, however, to proceed with a final Practical Check ride must be at least 17 years of age. The certificate that grants the student to fly will be issued once they meet the required age.
EASA Part-Med Classes 1 or 2 Medical Certificates
If you are undergoing training for EASA Part-FCL PPL, CPL prior to your first solo flight you are required to hold an appropriate Medical Certificate. It is therefore a good idea to obtain the necessary Medical Certificate for the license you intended to hold or aspire to hold before you spend lots of money on your flight training.

For an EASA  Part-FCL PPL, the minimum is an EASA Part-Med Class 2 Medical Certificate can be obtained following a medical assessment conducted by an Aeromedical Examiner (AME).

For an EASA Part-FCL CPL, the minimum is an EASA Part-Med Class 1 Medical Certificate can be obtained following a medical assessment conducted by an Aeromedical Examiner (AME).

Medical Certificates can be issued with some limitations or restrictions where applicants do not meet the minimum standards, these can be explained in more detail by the AME.

The AME strictly follow the Regulation issued by EASA (Read More)

Flying Academy will help you to arrange the Medical visit right after your arrival. You can proceed with Medical examination in any EU country and AME-approved doctor. If you opt for this option please always be sure to get a clarification from our Consultants to save your valuable time and money.
Students must be fluent in English, both spoken and written. A short phone call test will be handled.
Students must at least have high school-level knowledge of Math and Physics.
Flying Academy's worldwide campus gives us the opportunity to reach students from all over the world to help them reach their goal of becoming professional pilots. This is the perfect opportunity for students to start their training immediately regardless of geographical restrictions. The theoretical part of the training is switched to remote/distance learning which is conducted with LIVE  online lectures and interactive coursework to guarantee that students receive the best aviation education possible. Our state-of-the-art studios and equipment with highly trained instructors, ensure that students are well prepared and taken care of for their future in the aviation industry. Regardless of where you are, Flying Academy is bringing pilot training to the comfort of your home!
Operations at our bases run fully and with almost no restrictions. We follow all hygienic rules stated by the Governments so that our students feel absolutely safe.
Now that the travel restrictions are loosening in Europe, and if your country permits, Flying Academy is happy to welcome you to finish the entirety of your training at our base! This way you can do your theoretical training and flight training simultaneously and successfully attain your pilot license with no further delay.
Learning Management System (LMS)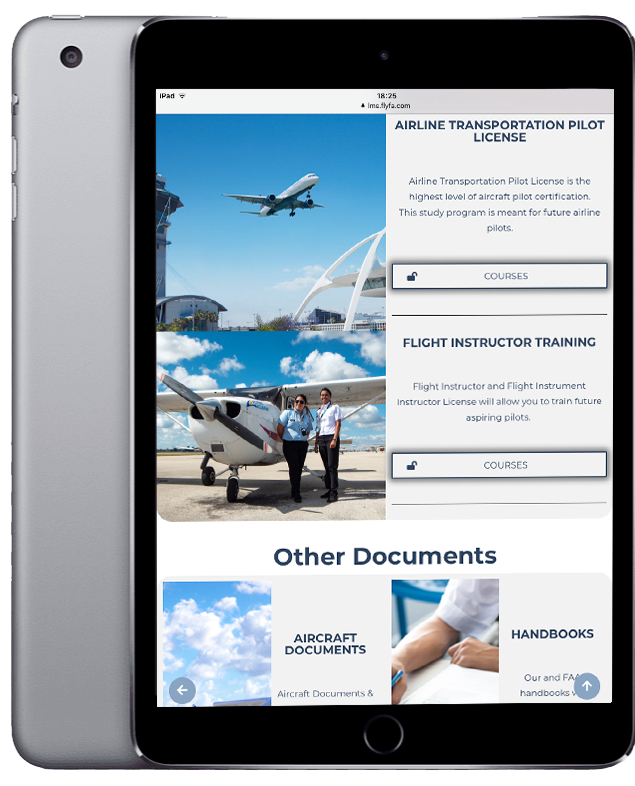 Students have access to our eLearning portal: the Learning Management System (LMS), where all course work, syllabus and schedules are available which can be accessed on any device from anywhere in the world. 
Individual training progress reports, attendance requirements, sample worksheets, question banks, and class schedules are constantly updated and monitored on our LMS so students can keep track of their own progress at any time. 

With our live online lectures, students and pilot instructors are able to communicate in class and take part in activities and worksheets presented, on a daily basis. 

Pre-recorded video lectures are available for any missed classes. Homework assignments and worksheets are given with instructions during the lecture and are monitored by the pilot instructors. 

The LMS consists of interactive quizzes and question banks with over 30000 questions and the ability to practice them in our testing portal. 

After the successful completion of the theoretical training and examinations, Flying Academy provides a certificate that makes the student eligible to attend the examinations with the Aviation Authorities.    
Flying Academy is a global flight training institute that has bases strategically located around the globe to ensure the best flight experience for our students. From the heart of Europe to the sunny warm beaches in Miami and Los Angeles, we guarantee your pilot training will be memorable wherever you choose to fly with us! Our bases in Europe are located in 
Prague & Brno – Czech Republic
Vienna – Austria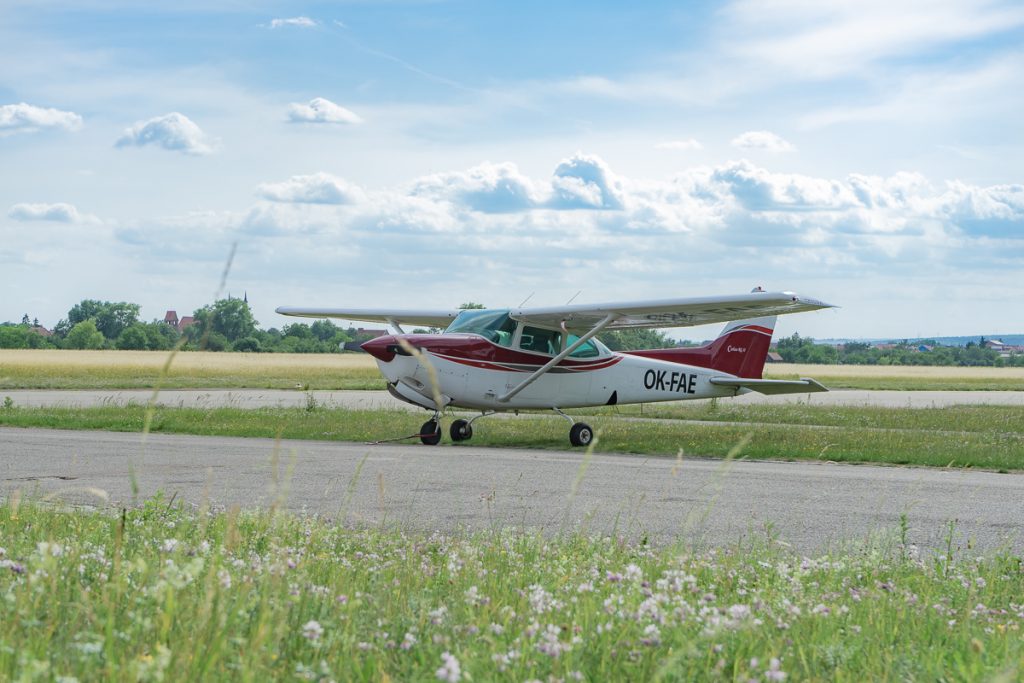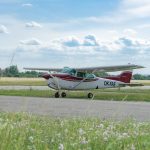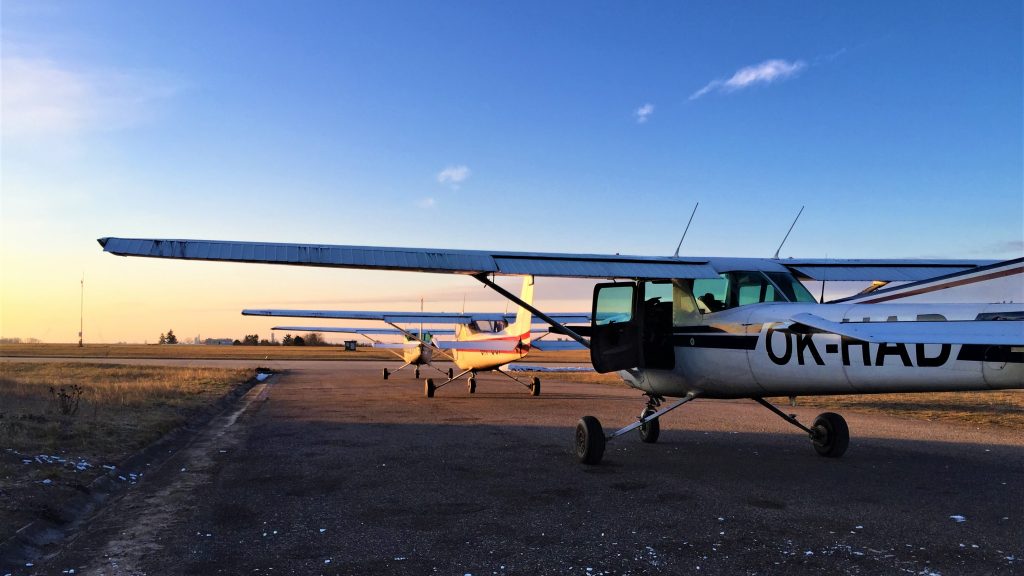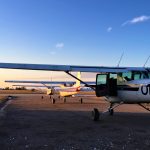 Brno East, Czech Republic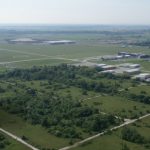 Frequently Asked Questions (FAQ)